How To Find The Best Locksmith In Your Area
/
Maybe you have somehow got locked out of your car in the middle of the night. Or, maybe you aren't too happy with the locks at this new house that you have moved to.
In both these situations and many more of such cases, what you need is the help of an expert locksmith. You want a seasoned professional who can swoop in when you call and save the day.
But how would you find the best locksmith near you? How you know that you have made the right choice. After all, the matters of security are not to be taken lightly.
On that note, here is a detailed guideline on how to find the right locksmiths for any job. Read on before you start searching!
Services Offered by a Professional Locksmith
Before you go ahead and hire the services of a locksmith, are you even sure that they offer what you need? Maybe they only offer lock repairing services, but you are looking for car lockout services. On that note, lets take a look at the services that you can expect from a good locksmith in your area.
Key Cutting & car lockout services
This is the service you look for when you accidentally damage or lose your keys. Also, you might need the copy of a key when you are moving to a new place or you lose your main key.
And, of course, there is nothing more frustrating than getting locked out of your car. Did you know that almost four million American citizens lock themselves right out of the cars each year?Surely, you can try to get in using a credit card or pins. But you risk causing major damages to the lock that way. Thanks to the key cutting service, the locksmith will cut your key and get you back on the road in no time.
Some auto locksmiths will also offer additional services related to car locks, such as transponder key replacement, boot opening services, extraction of broken keys, and so on.
Lock repairing services
The locks you find these days are pretty high-quality. Add to that the security camera solutions from a well-reputed company like USA Total Security, and your home is secured. However, things like frozen locks, latching problems, and broken keys being stuck inside locks can still happen.
So, you need a locksmith who will help you either to repair the locks or to install brand-new ones, as per requirement. Some locksmith services even fix minor issues with door frames if the need arises.
Emergency locksmith services
Professional locksmiths who are available 24/7 are more of a blessing than one realizes.
Say your locks get jammed in the middle of the night. The 24 hour locksmith is the only one who can come to your rescue and ensure you don't sleep outside that night.
The quick response of an emergency locksmith is their USP.
Installation of new locks
Nowadays, there are a variety of locks available of different types, such as traditional locks, card-swipe locks, keypad locks, and so on.
The choice of locks depends on the level of security you feel appropriate for your property. Regardless of what you choose, the lock needs to have multiple keys for easy access by the right people.
You might even think of replacing your current locks and installing new ones for better security.
Locksmiths to fix the safes
Locksmiths can also help you unlock and fix the safes. Thus, call the locksmiths if you can't remember the combination of your safe or there is some hardware malfunction on the locks.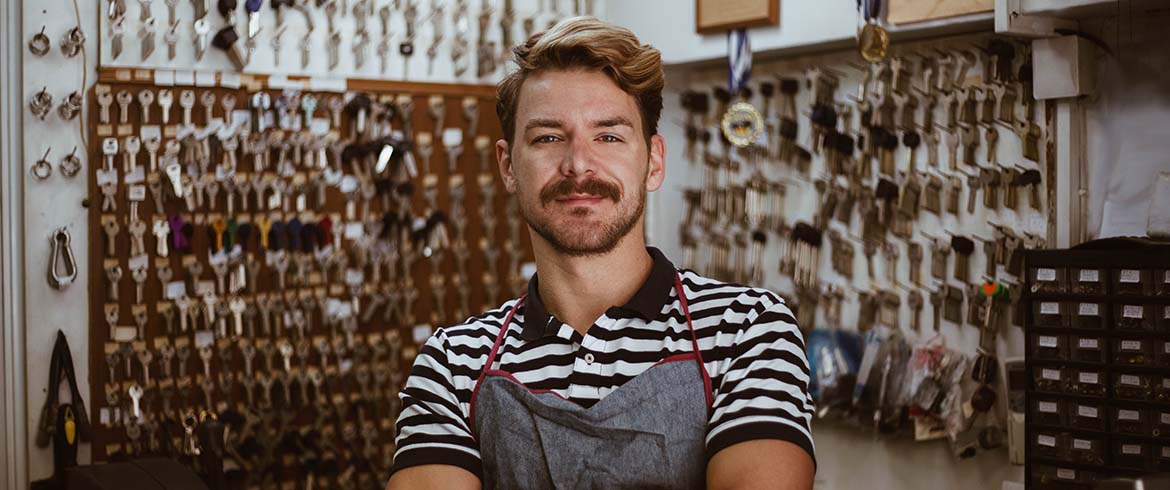 How to Find a Good Locksmith Near You
So, you Googled "locksmith near me" and got a long list of names. How would you know which one to choose among all those options?
Here are a couple of things to keep in mind to choose the right professional for the job.
#1 Know the services that you need
The first thing you need to figure out is the services that you need. You already know about the range of services that you can expect from a professional locksmith. Therefore, ask the locksmith whether they offer the services that you are looking for.
You wouldn't want to contact someone just to fix your safes and someone else for key cutting, right?
#2 Ask friends and neighbors for recommendation
It is a good idea to ask your neighbors and friends for recommendations.
They might have hired locksmiths in your area. Thus, you will be able to get a trustworthy review about what to expect from a locksmith.
#3 Consider the locksmith companies that are covered
At times, the homeowners' insurance or the vehicle association memberships also cover the cost of installing and fixing locks.
Even when they are not covered, they might have a list of service providers for the work. You will get a discounted rate if you take the help of the listed service providers.
#4 Research about the options you have
Regardless of whether you found the names of 24/7 locksmiths from Google or from your friends, it is important to research about the company. Look for their names and reviews in the online business directories. Go through the customer reviews.
As you go through the reviews, you would find a pattern in them. Pay close attention to what the customers are appreciating or disliking about the company.
Are most of the reviews talking about the punctuality issue of the company? That's definitely a red flag! You don't want to be left stranded outside your car for hours waiting for the locksmiths to arrive.Are the reviews mostly mentioning the attention to detail and affordable prices? It speaks of a company that values its customers.
Also, it is okay if a company has a few bad reviews. The point to consider is whether a majority of the reviews are positive or not.
#5 Hire locksmiths offering multiple services
It is always better to hire locksmiths who are ready to offer a wide range of services. For instance, when you need security solutions, you can just call a company like USA Total Security and get security cameras and access control systems installed at one go.
Similarly, you never know what you need to call up a locksmith for the next time. Maybe this time you need to get your safe fixed and the next time it will be your car.
You will again have to go through these tips to find another locksmith! It is better to find a company that offers a comprehensive package of services at one go.
#6 Get estimates about the cost of the services
You must have a budget in mind and a limit to which you are ready to spend. So, you need to have a fair idea about how much the services are going to cost you. Talk to the locksmith company in detail about the services you need. Ask them to give you a written estimate for it.
Make sure you ask them whether the estimate includes all the charges and fees. The last thing you want is to get a long bill full of hidden charges. Additionally, let them know if you have coupons or codes that can get you a discount. Also, you need to compare the estimates of two or three companies to get a fair idea about the market price.
Of course, you would want a locksmith that quotes affordable prices. But someone with the cheapest price might not always be the best choice.
Consider other factors as well, such as their online reviews, services offered, and customer interaction, to choose a company.
#7 Trust your instincts about the locksmith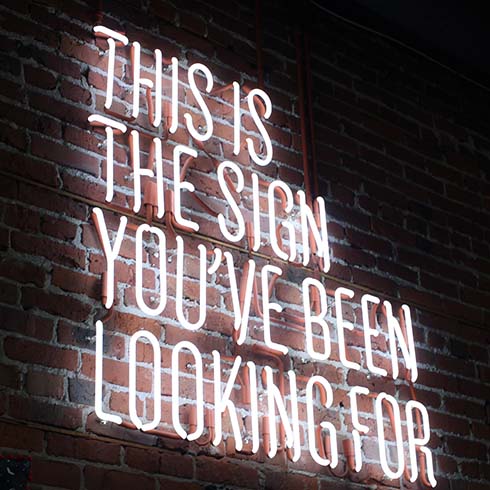 It is a good idea to also trust your instincts in hiring the right locksmith. Avoid the locksmith if they seem shady to you for some reason.
There is no reason to go against your gut when it comes to trusting someone with the security of your house or car.
#8 Ask them to show you their credentials
Though having a valid license is not mandatory in every state for a locksmith, it sure helps if they have one. A company that has some certifications or proof of the skills and knowledge can get you a certain peace of mind.
In the states where locksmith licenses are mandatory, they need to show a clear criminal background and professional certification.
Moreover, you can ask the locksmith to show their business card. Does the company name match the one you saw on the estimate? It is one of the proofs that can assure you about how legit the service providers are.
Besides, any locksmith company that has been doing this for years would be happy to show you their credentials. They would not just rely on verbal assurance.
#9 Pay attention to the safety practices
A good locksmith would not just come, unlock the door, and go away. Did you hear about that incident in Southern California where a burglar pretended to be a homeowner to get new keys made by a locksmith? Experienced locksmiths know about the risks!
As a part of their safety practices, a seasoned professional would ask for some identification. You will have to show proof that you are the owner of the house or vehicle in question.
It is a good sign that you have chosen the right company with enough experience in the field.
#10 Go through the documentation with a keen eye
So, when your locksmith finally turns up to do the required services, make sure they confirm their previous written estimate. No need to take your credit card out until they have taken a look at the work required and confirmed the estimate. And a locksmith changing their quotes and suddenly asking for a higher amount is definitely a red flag.
After they look at your ID, they will ask you to fill up the authorization form. It shows that the company is reliable enough for the job.
Though an authorization form is pretty basic, you should still go over the fine print just so you know what you're getting into.
#11 Get a complete invoice for the services
After all the work is done, ensure that the professionals give you an invoice copy, along with the final costs involved in the service. An invoice from a locksmith would include the price of each service offered, labor time, and emergency services delivered.
Go over the invoice and point out right away if you see any discrepancy in the service or price quoted. You might need to show this document to a membership association or your insurer.
Thus, it is important to be doubly sure that everything on that invoice is correct to the best of your knowledge.
The Importance of Hiring Professional Locksmiths
As mentioned before, you can find a lot of locksmith companies in your area. So, why can't you just hire the first one you come across? Why take the steps to look for the best one?
Considering that there are 2.5 million burglaries in the US every year, taking extra measures to secure your home is a sound decision. And the best locksmith in your area can help you with that.
With that being said, lets outline a couple of reasons why you need the assistance of good locksmiths:
The knowledge and expertise
The first and foremost reason to hire an expert locksmith is the expertise and knowledge they bring to the table. They have the necessary knowledge of how to proceed when the client presents them a problem.
For instance, expect a knowledgeable professional to let you know when the lock has to be repaired and when it needs a replacement. They will clearly point out why a repair won't be enough and a replacement is necessary.
Their expertise will also be reflected in the way they pay a close attention to detail. It helps their work to be more precise and long-lasting.
Availability of 24 hour locksmith
The best locksmiths are usually also the ones to offer 24-hour services. As outlined before, you never know when you are going to need a locksmith until you&'re locked out of your house in the middle of the night. The last thing you would want is to try and break into your own house!
Thus, it makes sense for you to compare a few companies and look at their services.
You would ultimately want to hire a company that offers emergency locksmith services when in need.
Special license and training
Given the growing competition in this line of business, like all others, a locksmith company has to find ways to differentiate itself. Getting trained and having a professional license is one of the approaches that helps with that.
You would notice that the most well-reputed companies are the ones with proper license and skill training. Regardless of whether the state needs locksmiths to have a license or not, they still strive to get professional certifications.
A professional certification from an established organization is a mark of trust and excellence in performance.
A comprehensive package of services
Good locksmiths usually also come with a complete package of services. So, expect them to handle new lock installations with as much expertise as repairing car locks.
The best companies offer all the necessary locksmith services under one roof. Also, their performance is comparable in delivering each of the services. They maintain consistency in terms of quality of services, punctuality, prices quoted, and the likes.
Once you hire the services of the best locksmith, you would go back to them for any such issues in the future.
The tools and techniques available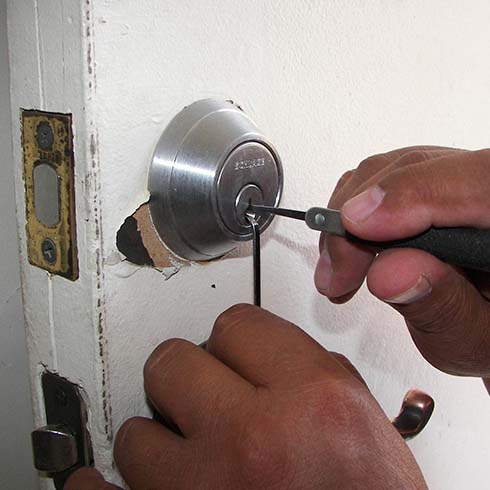 It's amazing how far the security industry has come in terms of technology. In the past five years, innovations and digitization has impacted this field remarkably.
You now have professional Access Control Systems from top companies like US Total Security to protect your offices and homes. Locksmiths need to catch up with the changes as well.
Therefore, it is important to hire locksmiths who have kept up with the latest technologies. You need people with the right tools and techniques to give you the most advanced solutions. And the best ones would tick all the boxes in this regard!
Getting guaranteed services
Professional locksmiths are not afraid to take responsibility for the work they do. You can trust them to deal with any mishap while performing the repairs or installations responsibly.
The right company will be ready to pay compensation to you in case any damage is done during the work. It will give you a peace of mind because you won't have to constantly worry about scratches on the door or chipping the paint.
Also, they will give you a precise idea about how long the particular lock installation will last. You can ask them about maintenance and replacement details. Thus, you will have a fair knowledge about how to take care of the installations.
Quoting the right price for the services
A reliable company will neither offer an exorbitant quote nor get you the cheapest one. Their quote will always be competitive and go by the current market rates.
Besides, they will not just tell you a price randomly. You will get a complete price breakdown as per the services you request. With the right professionals, there is no space for hidden charges.
The EndNote
And that's all! You are now armed with all the information you need to find the right people. So, go ahead and start considering the options in your area. See if they tick all the boxes mentioned above and hire them for the work.