Fascinating Facts and Stats About Locksmithing: Stats and Tidbits You Should Know
/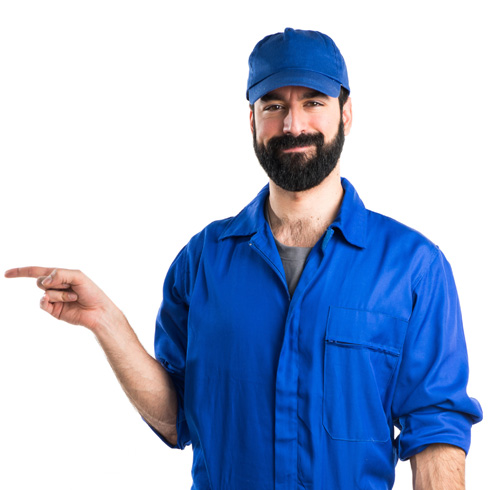 Did you know that locksmithing is one of the oldest professions in the world? It's true!
Locksmithing is an interesting and age-old profession that many people know very little about. There is more to locksmithing than just picking locks. In fact, there is a lot of fascinating information about the trade that many people don't know. It is a profession that requires skill, knowledge, and experience. Over the years, locksmiths have developed many techniques and tools to help them with their work.
It's a profession that is full of surprises, and there are some top statistics you should be aware of if you are considering a career in the locksmithing industry. In this blog post, we will discuss 20 fascinating facts about locksmithing.
We will cover everything from the average salary for locksmiths to the most common types of locks that they work on. So whether you are just curious about this unique profession or are thinking about becoming a locksmith yourself, read on for some eye-opening information!
The History of Locksmithing
Locksmithing is one of the oldest professions in the world. It is believed to date back to ancient Egypt, and it is thought that locksmiths were responsible for creating the first mechanical lock. This lock was made out of wood and was used to secure a tomb. Locksmithing has come a long way since then!
The first recorded use of the word "locksmith" dates back to 14th century England. At that time, locksmiths were responsible for making and repairing locks. They would use iron or steel to create their locks, and they would often decorate them with intricate designs. In the 18th century, locksmiths began using brass rather than iron to make their locks.
This was because brass was less likely to rust than iron. Locksmiths also began using more sophisticated tools, such as files and hammers.
In the 19th century, locksmithing became a more specialized profession. This was because of the invention of new types of locks, such as the pin tumbler lock. Locksmiths had to learn how to use these new locks, and they also had to learn how to make keys for them.
Today, there are many different types of locksmiths. Some specialize in making keys, while others specialize in repairing or installing locks. There are even some who specialize in safes and security systems! No matter what type of locksmith you are, there is always a need for skilled and experienced locksmiths.
The Average Salary of a Locksmith
According to the Bureau of Labor Statistics, the average salary for locksmiths in the United States is $37,640 per year. This means that locksmiths earn an average of $18 per hour.
However, this number can vary depending on experience, location, and type of employer. For example, those who work for the government or for large companies tend to earn more than those who work for small businesses or as independent contractors.
The most common type of locksmith is a residential locksmith. These locksmiths typically work for themselves or for small companies. They often provide services such as making keys, changing locks, and installing security systems.
Commercial locksmiths are another common type of locksmith. These locksmiths typically work for large companies or for the government. They often install and repair security systems, such as CCTV cameras and alarm systems.
There is also a need for automotive locksmiths. These professionals help people who have locked their keys in their cars or who have lost their car keys. They also make keys for new cars and can install security systems in cars.
How Often Do People Rekey?
Locksmiths at USA Total Security recommend that people rekey their locks every few years. This is because keys can be copied and distributed without your knowledge.
Rekeying is a process where the pins in a lock are changed so that an old key will no longer work. The process of rekeying a lock is relatively simple and can be done by a qualified locksmith. It's important to note that rekeying should not be confused with changing the locks entirely. Changing the locks involves replacing the entire lock, whereas rekeying simply changes the pins in the existing lock.
If you're concerned about someone having a copy of your key, then you should consider rekeying your locks. However, if you're simply looking to change the locks for aesthetic reasons, then changing the locks entirely is the way to go.
A qualified locksmith will have the knowledge and experience necessary to ensure that your new lock is installed correctly and works properly.
The Most Common Types of Locksmith Services
Locksmiths provide a variety of services to their clients. The most common type of service is making keys. This includes duplicating keys, creating new keys, and programming transponder keys.
Locksmiths also change locks, install locks, and repair locks. They may also be called upon to open locked doors or safes. In some cases, they may even be asked to install security systems. There are many different types of locks that locksmiths work on. The most common type of lock is the pin tumbler lock. This is the type of lock that is used on homes and businesses.
Another common type of lock is the vehicle lock. These locks are used on cars, trucks, and motorcycles. Locksmiths may also work on electronic locks, such as those that are used on safes or security systems.
There are many different career paths that a locksmith can take. Some locksmiths choose to specialize in one type of lock, such as pin tumbler locks or vehicle locks. Others may choose to work on all types of locks.
Locksmiths can also choose to work in a specific field, such as residential locksmithing or commercial locksmithing.
Locksmiths in the US Industry Statistics
Locksmithing is a $3 billion dollar industry in the United States with an expected growth of about 5% in the next decade. There are currently over 27,000 locksmith businesses in the United States. The majority of locksmiths (60%) are self-employed and work from their own homes or workshops. Approximately 20% of locksmiths are employed by a security company.
The remaining 20% of locksmiths work in a variety of other industries, such as the automotive industry or the government.
With industry employment of about 39,000, there are more locksmiths in the United States than there are police officers. In fact, there is one locksmith for every 500 people in the United States. In the United States, locksmithing began in the 1600s with the arrival of European colonists. The first American locksmith was Isaac Newton, who is also credited with inventing the lever tumbler lock.
Most locksmiths start out as apprentices and learn the trade from more experienced locksmiths. It can take up to four years to become a fully qualified locksmith.
Locksmiths must be licensed in most states in the United States. To become licensed, locksmiths must pass a written exam and a background check.
Locksmithing is not just a trade; it's an art. Locksmiths use their skills to create, repair, and open locks. They also use their knowledge to help people protect their homes, businesses, and belongings.
Locksmith Statistics by Race, Gender, Age, and Industry
White is the most common ethnicity among Locksmiths, making up 75% of all locksmiths. In comparison, Latino or Hispanic ethnicity makes up for 14.9% of all locksmiths. African American ethnicity makes up 4% of the market.
Locksmiths are an unevenly distributed group when it comes to gender. In fact, 89.1% of all locksmiths are male while only 10.9% are female. The average age of a locksmith is 37 years old. There isn't a lot of variation among locksmiths when it comes to education levels. The most common educational attainment is some college, which is held by 33.33% of all locksmiths.
The second most common educational attainment is an Associate's degree, which is held by 26.67% of locksmiths. A small minority (13.33%) have a Bachelor's degree and even fewer (0%) have a Master's degree.
The vast majority of locksmiths are white, male, and between the ages of 25 and 44. The most common educational attainment is some college or an Associate's degree.
Top industries hiring locksmiths include hospitality, Fortune 500 companies, government, technology, and education. The education industry makes up 18% of all locksmith jobs. This includes both public and private schools, as well as colleges and universities.
The technology industry is the second largest employer of locksmiths, making up 11% of all locksmith jobs. This includes both the IT and telecommunications industries. The government is the third-largest employer of locksmiths, making up 10% of all locksmith jobs. This includes both local, state, and federal government agencies.
Fortune 500 companies make up 10% of all locksmith jobs. These are large corporations with annual revenues in the billions of dollars. Other industries that employ locksmiths include transportation (including automotive), retail, construction, insurance, automotive, utilities, pharmaceutical, non-profits, healthcare, media, finance, and transportation.
Biggest Companies in the Locksmithing Industry in the US
The locksmithing industry in the United States is dominated by small businesses. The largest companies in the industry, such as USA Total Security, AAA, Mr. Rekey Locksmith, and Allstate, only employ a few thousand locksmiths each.
The majority of locksmiths in the United States work for small, local companies. These companies often have one or two locations and employ between five and ten locksmiths.
There are also a number of franchise locksmithing companies in the United States. These franchises are often part of larger security or home improvement chains. Some of the most popular franchise locksmithing companies in the United States include Safelite, Mr. Locks, and Pop-A-Lock.
Some of the most popular franchise locksmithing companies in the United States include Safelite, Mr. Locks, and Pop-A-Lock.
The locksmithing industry is expected to grow in the next decade as more people become aware of the need for security. The growth of the industry will create opportunities for both new and experienced locksmiths.
Lock Patents Skyrocket in America
Till the late 18th century, locks were imported to the United States from Europe since it was still a new technology to the Americans and they did not have the capacity to produce them.
The first American lock was patented in 1790 by a man named David Wilkinson. He created a cast-iron padlock that was more durable and weather-resistant than the European locks of the time. Since then, the number of lock patents has skyrocketed. I in fact, over 60,000 lock-related patents have been granted in the United States since Wilkinson's first patent. In fact, between 1774 and 1920 over 3,000 types of lock mechanisms were patented in the US.
This includes everything from home security systems to keyless entry systems to biometric locks. As technology continued to evolve in the mid-19th century, mass production of locks became possible. This led to a decrease in the price of locks, making them more affordable for everyone.
Today, there are countless types of locks available on the market. And thanks to modern manufacturing techniques, they are more affordable than ever before.
Did you Know Illusionist Harry Houdini was Once a Locksmith?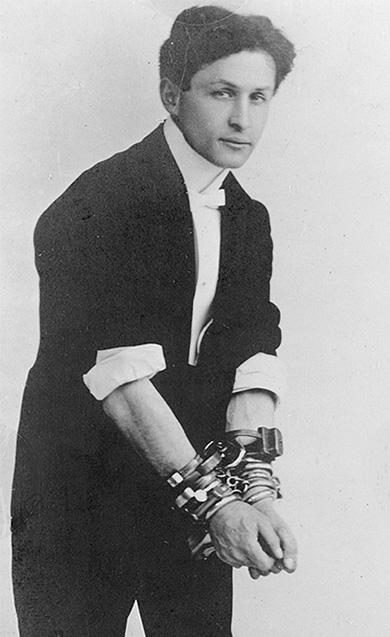 Harry Houdini, one of the most famous escape artists of all time, was once a locksmith. Houdini learned the trade from his father, who was also a locksmith.
Houdini's father died when he was just 12 years old, and Houdini had to find ways to support himself and his family. He started out working as a trapeze artist and then began performing magic tricks. In 1891, Houdini quit his job as a traveling circus performer and joined a vaudeville group called The Davenport Brothers. It was during this time that he began to develop his skills as a locksmith.
Houdini used his knowledge of locksmithing to create a number of magic tricks. He also used his skills to escape from handcuffs, chains, and jail cells. Houdini's career as a magician took off in the early 1900s, and he soon became one of the most famous performers in the world.
Despite his success as a magician, Houdini always considered himself to be a locksmith first and foremost. He once said, "My real name is Ehrich Weiss, and I am proud of the name because it is German and because it means 'one who is honest.'"
Houdini's legacy as both a locksmith and a magician continues to this day. His name is still synonymous with escape artists and magicians all over the world.
Only 15 States Require Locksmiths To Be Licensed in the US
Locksmiths are not required to be licensed in all 50 states. In fact, only 15 states require locksmiths to have a license.
If you live in one of these states and need a locksmith's services, make sure to ask for their license number. This will ensure that they are qualified to do the job and that they are operating legally:
It's important to note that even if your state doesn't require locksmiths to be licensed, it's still a good idea to use a licensed locksmith. Licensed locksmiths have undergone the necessary training and have the experience needed to do the job correctly. They also tend to be more reliable and trustworthy than unlicensed locksmiths.
The process of licensing involves passing a written exam and background check. In some states, locksmiths must also have liability insurance. If you're looking for a qualified locksmith, make sure to ask if they are licensed in your state. You can also check with your local consumer protection agency to see if there have been any complaints filed against the locksmith.
When it comes to choosing a locksmith, always remember that experience and reliability are more important than cost. A cheap locksmith may seem like a good deal at first, but if they do a poor job or overcharge you, they will quickly lose any savings they may have had.
Number of Lockouts Per Year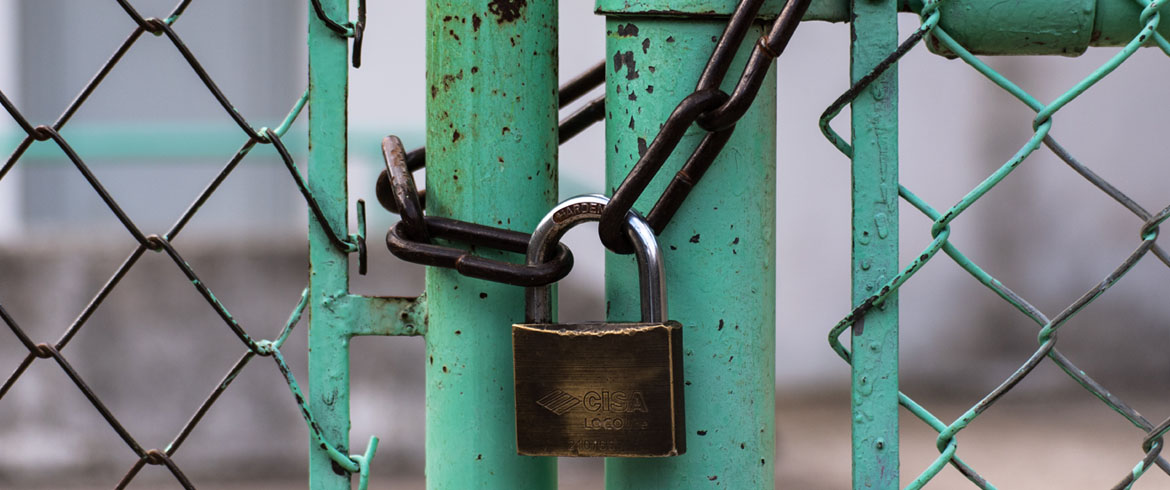 According to reports, the US sees over 16,000 car and home lockouts per day. That's over six million lockouts per year!
Most of these lockouts are caused by lost keys or locked doors. But some are caused by faulty locks, broken key fobs, and even dead batteries. That's why on-demand locksmith services are so popular. They can help you get into your home or car quickly and without any damage.
The majority of locksmithing services offer remote access, which means they will come to your place or the location where you are stuck and help you get in. They have the technology and expertise to pick locks, make keys, and even program key fobs. And they can usually do it all within minutes.
The Bottom Line
Locksmithing is a fascinating industry with a long history. While most people think of locksmiths as people who just make keys and pick locks, there is much more to the profession than meets the eye. Today, it employs thousands of people across the United States and provides an essential service to millions of Americans!
Whether you are an aspiring locksmith or just need to get into your car, it's important to know a little bit about the industry. We hope you found these facts interesting and that they help you the next time you are in need of a locksmith!
Do you have any questions about locksmithing? Call USA Total Security!