Everything You Need To Know About Emergency Locksmith Services
/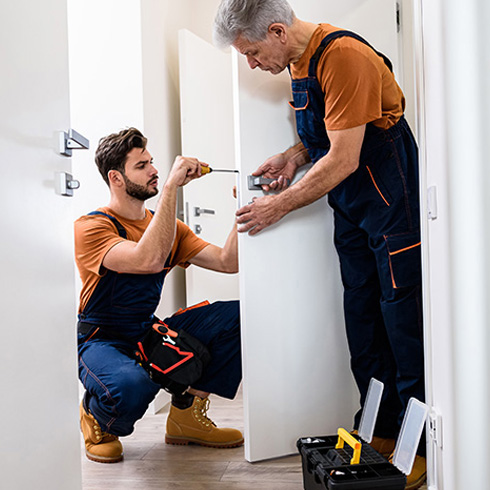 Locksmith services are something many people take for granted until they really need them. When you lock yourself in your house or car, it's a relief to know that there is a locksmith who can help you get back. Locksmiths provide a variety of services, from opening locked doors to changing locks and making new keys. In this article, we will discuss some of the key points and benefits of using the services of a locksmith.
The services of a locksmith are essential for businesses and homes. They provide security and peace of mind. Here are some highlights of locksmith services
Benefits of using locksmith services
Hiring a professional locksmith guarantees a reliable security system at home and in the office. Here are the main benefits of hiring a professional locksmith:
Fast response time
Imagine locking yourself out of your car right before an interview that could potentially open up a new lifestyle for you. If you are stuck in this situation, you will need an emergency locksmith. These professionals are trained to respond quickly to any situation, ensuring that you are not delayed in your daily activities. Whether you need a lock replacement or a new set of keys, all you need is a few minutes. But even with this speed, you will still get quality keys and locks for your money.
Qualified experience
As with any other profession, locksmiths also receive training in their field to ensure that the service is delivered properly. Certificates are proof of this and will come in handy before doing any work on your locks. By relying on such experts, you get car locksmiths who can handle any vehicle lock and professionals who can change the locks on any building. Such standards also allow locksmiths to repair and replace any broken locks without causing additional damage to your property.
In addition, your locksmith's experience will help you identify any signs of your lock being broken. Thus, this makes them the most suitable professionals to provide advice on advanced security solutions for your buildings and vehicle locks. As a result, you will receive additional advice that will help you prevent the appearance of intruders.
Availability 24/7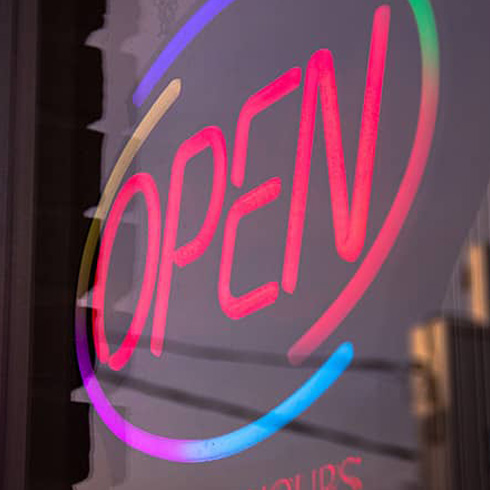 Lockout emergencies can happen at any time of the day or night, and that's why you need someone to take care of that need when it happens. Your best choice is a 24/7 locksmith with reliable and fast service. Emergency locksmiths are also available 24/7 on public holidays, so you can be sure to celebrate with your loved ones in a timely manner.
Variety of services
Locksmiths offer a variety of services, from opening doors to changing locks and installing new ones. Therefore, if you have problems with locks, whether at home or in the office, feel free to contact locksmiths. These are the people who will help you in any emergency.
Affordable prices
Usually, locksmiths offer affordable prices, which makes their services accessible to everyone. Therefore, in any situation, you can rely on these professionals. Keep these key points and benefits in mind if you ever need locksmith services. Locksmiths can help you in many ways and are always ready to help you in an emergency. Be sure to USA Total Security the next time you need help with your locks!
Main things to consider before calling locksmiths
If you need a locksmith, you should consider a few things before making your decision. Here are some highlights and benefits of using locksmith services:
Locksmiths are trained professionals who can help you with a variety of tasks, from changing locks to installing security systems.
They can also give you advice on how best to protect your home or business.
Locksmiths are usually available 24 hours a day, so you can call them in case of an emergency. They are called USA Total Security - 24 hour locksmiths.
Many locksmiths give a guarantee on their work, so you can be sure that you are getting a quality service.
Locksmiths can save you time and money by helping you avoid costly mistakes when it comes to protecting your property.
How to find a locksmith near me?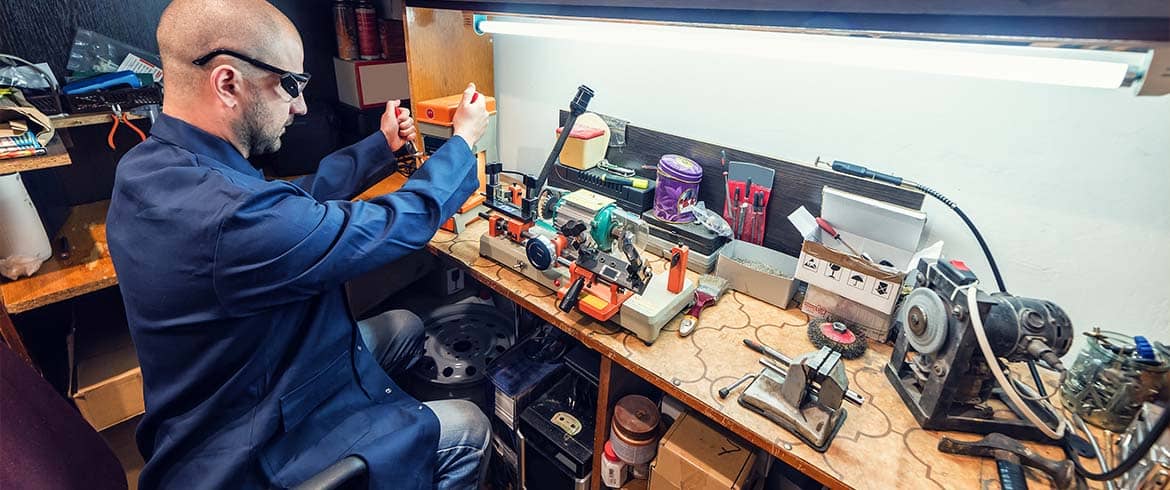 If you are looking for a reputable online service that offers a wide range of services, be sure to compare prices and reviews from different companies before making a decision. If you need an emergency locksmith, be sure to find one that offers 24/7 service. Now that you know how to find a locksmith let's look at some of the benefits of using their services.
One of the biggest benefits of using a locksmith is that they can help you save time and money. If you have ever been locked in a car or house, you know how frustrating it can be. A locksmith can help you get back to your property quickly and without any damage.
Another benefit of using a locksmith is that they can provide you with peace of mind. If you've ever lost your keys, you know how stressful it can be. A locksmith can help you replace lost keys and make sure your property is safe.
Finally, a locksmith can also help you protect your investment. If you have valuable property, you must ensure that it is securely secured. A locksmith can help you install a security system that will deter thieves and protect your investment.
What can you expect when working with a locksmith service provider?
First, they can provide you with a high level of security for your home or office. This is because they have the necessary tools and equipment to pick locks and duplicate keys. They can also advise you on the best type of lock to use for your particular situation.
Another benefit of using locksmith services is that they can save you time and money. If you lose your keys, the locksmith will quickly and efficiently produce a new set for you. They can also help you if you need to change the locks in your home or office.
Locksmiths can also help you in an emergency. If you are locked in a car or at home, a locksmith will help you quickly get back inside.
Finally, locksmiths can also offer you a guarantee on their work. This means that they will come back and fix everything if something goes wrong with their work.
Locksmiths are also trained to work with safes and vaults. This means they can help you if you need to store valuables in a safe or vault.
Overall, locksmiths provide a valuable service that can save you time, money, and frustration. If you need a locksmith, be sure to choose a locksmith with experience and authority.
Can locksmiths be trusted?
The entrance to your lock system can be the most vulnerable place for intruders or robbers. So if you are contacting a locksmith, make sure they are genuine and trustworthy.
However, finding a reliable locksmith among all competitors in the market is not easy. To find the best locksmith you can trust, avoid the following mistakes:
This is a serious sign of suspicion if they contact you from toll-free numbers that are not located in government regions.
Various locksmiths do not own a company or agency. However, they provide their services. However, such random locksmiths can be a worrisome moment for the situation. So, if you need the services of an anonymous locksmith, then contact only those who have been recommended by your relatives or friends.
Legally branding a car is a significant guarantee that a locksmith is trustworthy. Conversely, unbranded vehicles indicate fraud, especially if you have hired an agency.
Identification verification is the most common way to make sure a locksmith is trustworthy. In addition, you must request locksmith certificates and accreditation.
We understand that you want to save a few dollars, but never go to locksmiths who offer suspiciously low prices. Sometimes they quote a low margin price but inflate it to get the job done. The reason they can point out is that the work is difficult. Sometimes the value of a position can vary slightly on closer inspection. However, don't be fooled if they change it too much. Also, check the total cost of the job before starting.
People don't change locks every month. So not having an idea about prices is very typical. Do your research before discussing costs with a locksmith. Find out the fees of competitors, and you can bargain with them.
Collect all the information about the locksmith. For example, where he is located, the agency, his experience, etc. Online reputation also says a lot about a locksmith.
Last but not least, call USA Total Security...
Why should you choose the best locksmith?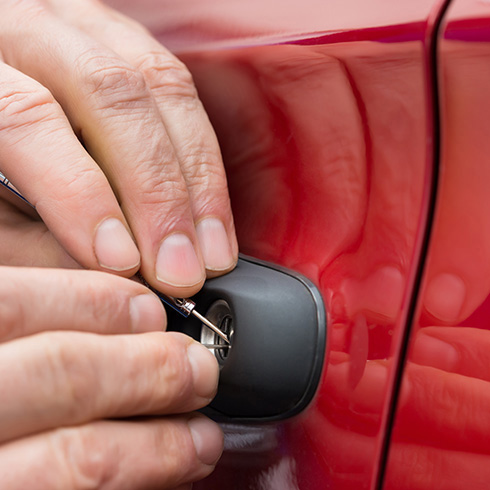 Working with the locking system is not an easy task. A simple accident can lead to serious consequences. When you face any problem with your lock system, always opt for the best locksmith services. Working with a lock requires a lot of skill and work. This is a detailed task.
Thus, your locking system becomes the responsibility of the locksmith when he is hired. So it would help if you remembered the aggravation of all doubts when choosing the services of a locksmith.
When you choose a locksmith to change your keys, there is a chance that the entire lock will be damaged. However, if you choose the best locksmith, then the likelihood of such incidents is minimized.
Similarly, a good locksmith can tell you the exact costs. Again, this helps you better manage your budget and optimize resources. After all, you don't have to spend money on castle repairs over and over again.
A well-established locksmith also provides the best customer support. If you have any problems later, you can ask a locksmith or an agency for help.
Where to find the best locksmith?
You can find the best locksmith in two ways. One is the traditional way where you ask your friends and family for the best locksmith services.
Second, browse the net to find all possible options. Start by looking for "the best locksmith near me". On the main page, you will see various options. You can also take the help of digital tools such as:
Google Maps: You can see the results according to your location. Most companies also enter their photos and testimonials for better analysis.
Yelp: Here, you can get the overall search result. It also offers various filters to organize the results according to your needs.
Check reviews: This is the best way to analyze the work and reputation of a locksmith.
You can type in the keyword "best locksmiths near me", and Google will show you all the options available. If you have an auto-lock, use the keyword to find the best auto locksmith near me.
Conclusion
Choosing the right locksmith company is not difficult. By following these tips, you can be sure that you are making the best choice for your needs. And if you ever find yourself in a quandary, you'll know who to call - USA Total Security